PHILLY PRETZEL FACTORY
Liquid Capital Required: $100,000
HOME OF THE REAL SOFT PRETZEL
Home of the Real Soft Pretzel… Philly Pretzel Factory is the world's largest Philly-style pretzel bakery, with well over 100 franchised locations – and growing. Every day at The Factory, we mix our freshly made dough and hand twist each and every pretzel. From our award-winning soft pretzels to crowd-pleasing party trays, every menu item is guaranteed to be fresh baked and served hot outta the oven!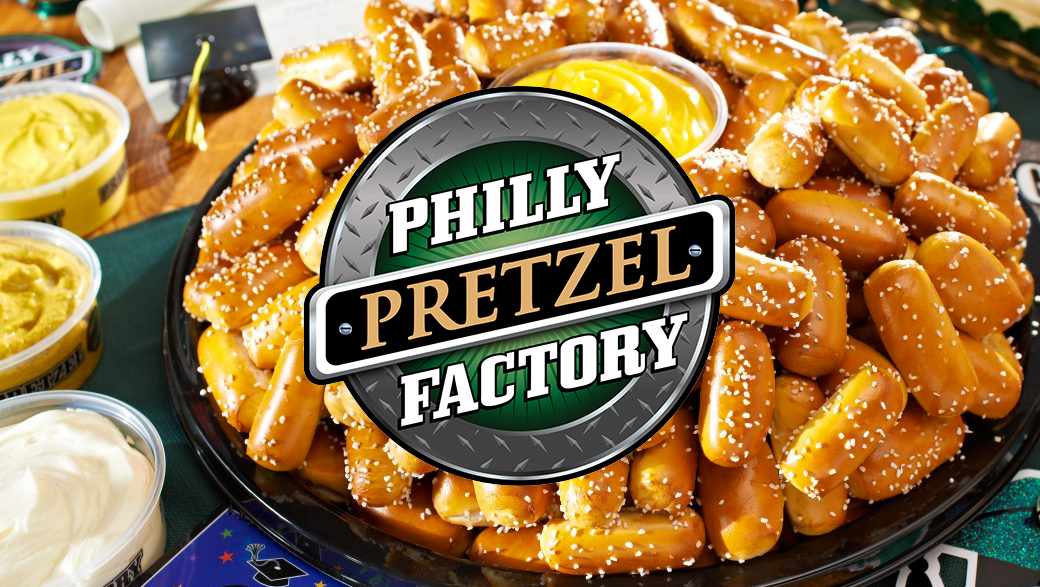 A Leader in the Franchising Industry
We offer fresh "hot outta the oven" pretzels and a few other products such as pretzel dogs, pretzel cheesesteaks, pepperoni melts, and cinnamon pretzel twists. We make it as easy as possible to run our system, so we keep our product line limited.
We focus on providing unmatched franchise support through our Franchise Support Managers who work with you to maintain operation efficiency and build sales through store visits and consistent communication.
Since our first franchise opened nearly 20 years ago, in-stores sales have continued to grow. In fact, 45% of franchise owners own multiple stores.
Build on Loyal Support
Opening a new business is a huge undertaking, but you don't have to do it alone. Our team is here to provide the support and training you need to ensure your store starts off strong and continues to grow.
Training
Philly Pretzel Factory currently offers a five-day training program at our corporate office in Philadelphia. This training consists of both classroom education and hands-on experience in a real (not simulated) Pretzel Factory retail store. We also provide on-site, hands-on training and support at your store during your opening week. In addition, our Franchise Support Managers (FSM's) will periodically visit your store after opening to provide operations analysis and marketing assistance.
Qualifications
Prior food and retail experience is not required. We seek owner/operators with a strong dose of entrepreneurial enthusiasm, an overriding desire to succeed in business, and a willingness to follow our proven business model.