IMAGE ONE FACILITY SOLUTIONS
Liquid Capital Required: $30,000
BUILD A SUCCESSFUL COMMERCIAL CLEANING FRANCHISE BUSINESS
Taking control of your career by becoming your own boss has never been easier. By becoming an Image One janitorial cleaning franchise owner, you invest your time and future with a group of industry experts who are dedicated to teaching, training, and supporting your financial goals.
Explore a fantastic opportunity to add an essential and growing service to your portfolio while also partnering with a highly reputable brand with a proven business model. Our electrostatic spraying, disinfecting, and sanitizing services meet EPA and CDC guidelines, something our clients look for before signing with a commercial cleaning provider. Facility owners trust that when your professionally trained Image One team visits, their sanitization and cleaning tasks will be performed with the right chemicals, the right equipment, and with a high degree of quality and care.
When joining the Image One team, you become part of this brand family at the top of our game in an accelerating professional commercial cleaning industry.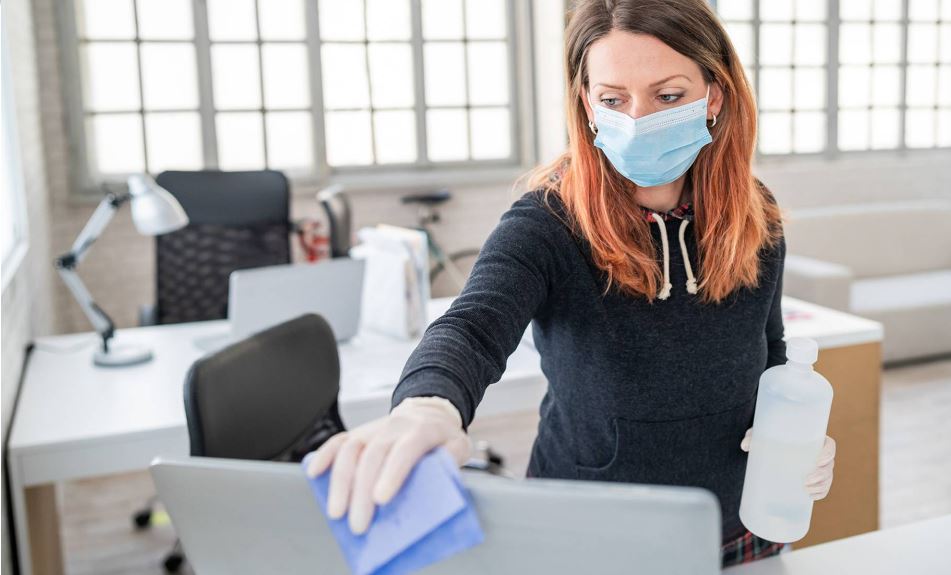 AN EVOLVING CLEANING INDUSTRY THERE HAS NEVER BEEN A BETTER TIME THAN NOW
to open a cleaning services franchise, as health and sanitation have never been more prevalent in today's society. Commercial property owners of all kinds are realizing the benefits of commercial cleaning services and the difference they can make to their professional environment, and what they need to keep their businesses open.
COVID-19 has vastly expanded electrostatic spraying, sanitization, and disinfecting services that Image One can provide.
Our franchisees take an expert approach to rid their space of dangerous bacteria, viruses, and other harmful germs. Image One pioneered Cleaning for Health protocols that are proven to reduce the spread of harmful viruses.
Beyond just improving the aesthetic of looking clean, Commercial facility owners understand the importance of cleaning and disinfecting now more than ever. As a new Image One Franchisee, we will show you how to cater to those needs to win contracts for your business.

WHY CHOOSE IMAGE ONE FRANCHISING?
When you peek behind the curtain, you will discover a team that genuinely cares about your success. Image One started franchising in 2011 because we wanted to give people the chance to break free from their standard desk job and build a business for themselves that afforded flexibility.
Our ideal candidate to open a franchise with us is someone that is motivated to take control of their career path and build a business that can eventually be considered essential to their local community. Given the nature of the industry and the work our team does, we want someone who is willing to lead by example and build a legacy that the staff at their location will be inspired to follow.
A significant advantage of partnering with Image One is our knowledge, reputation, protected territory promise, and proven roadmap of success. Our team is led by experts with decades of experience in the commercial cleaning franchise business, who serve as an invaluable resource. As an Image One cleaning company franchise partner, you'll also benefit from our highly respected name and strong brand, which is a result of our franchisees' hard work and unwavering commitment to success, quality, safety, and health.
What changes do you want to see in your lifestyle? What goals do you have as a new business owner? Our team will help you set a realistic strategy, and create a plan to hit your benchmarks.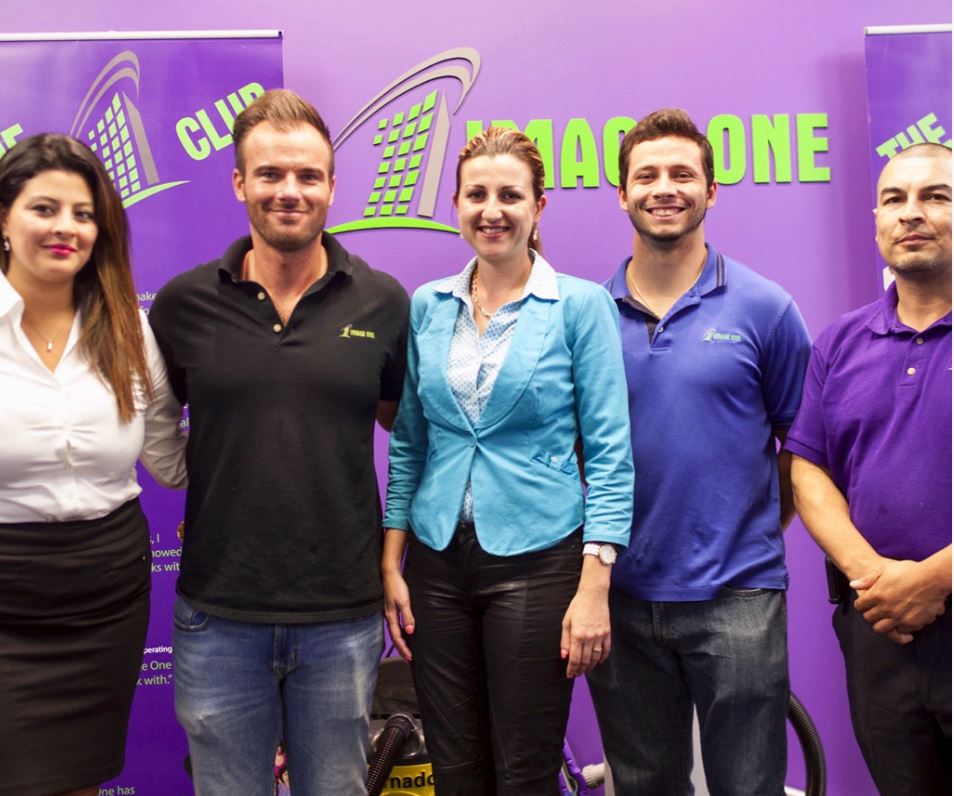 THE IMAGE ONE DIFFERENCE
One of the significant distinctions that make Image One an outstanding partner is our expertise in franchise development and growth. Our business development team will assist you as you begin your franchise venture — we want to make sure you have what you need to feel comfortable and confident.
Fill-out the form now and know more about this great business opportunity!